Indian vegan food near me Cardiff
The top best Indian takeaway Indigo has varieties vegan options trusted foods delivery service
vegan friendly
Indigo Menu
Indigo's menu has a depth of flavour to capture the true gems of Bangladeshi street food and Indian cuisines with plant based vegan friendly Indian takeaway. We have a wide range of vegan options, we serve proper vegan cheese in our curries such as paneer masala, motor paneer. Indian takeaways menu offers a range of delicious dishes with vegan food near me, order vegetarian dishes for the best food delivery service.
If you're looking for Indian food near me, try Indigo for your kid's small plates available. We are the best among the other vegetarian takeaways. We are committed to delivering your best Indian food delivered to your door. We do not provide junk food for healthy food and drink order online. If you have any queries about gluten free dishes please call us before you order.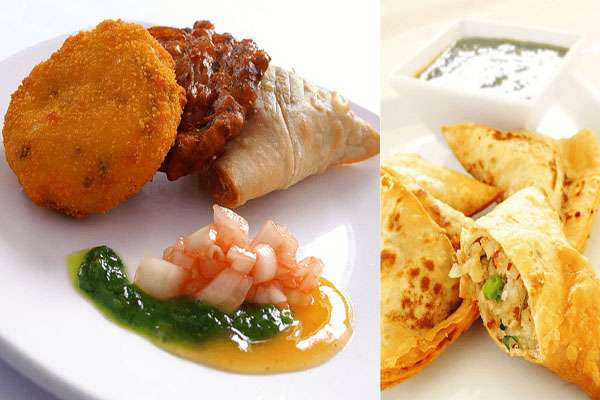 Mouth watering kufta and light pastry filled with traditional mildly spiced chicken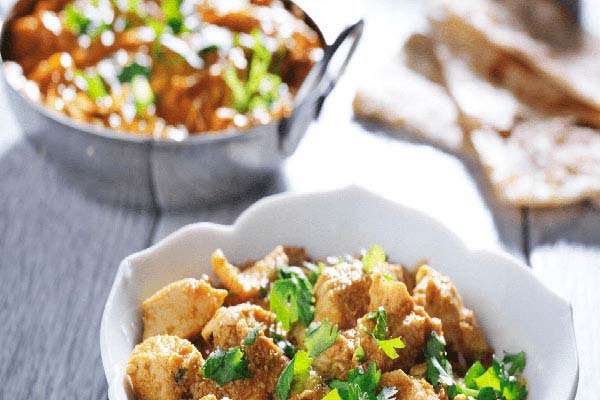 Hot, sweet and sour taste with fresh garlic, onion, tomatoes and lemon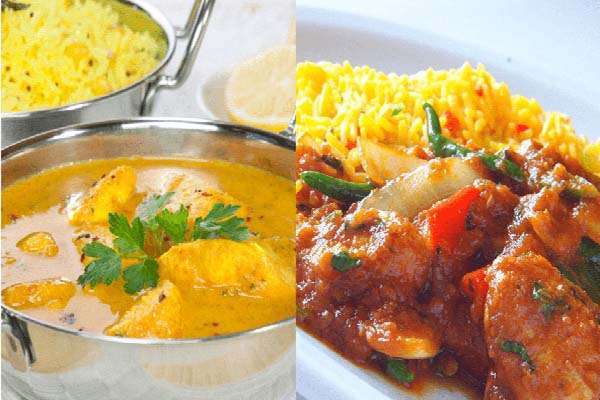 Rinated with native bengal citrus fruit, crushed garlic, ginger and prepared to a medium spicy recipe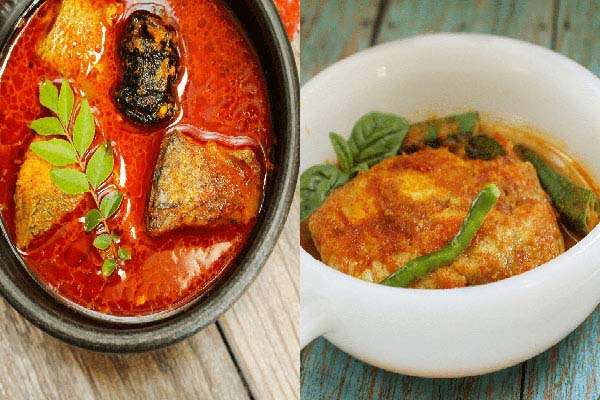 Delicious Fish Masala cooked in a mild spicy creamy sauce and Indian spices, this dish is same taste as the Chicken tikka masala which is the true british national dish. Fish Bhuna cooked in dry thick sauce with tomatoes and spices.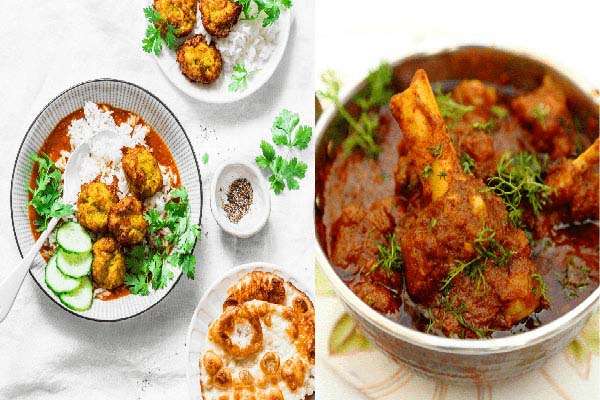 Tender Pieces Of Marinated Meat Grilled On Charcoal. Its lovely to eat with Naan bread and Basmati rice. If anyone like to have this dish we need pre-order before 24 hours. It is like home cook style occasional Indian dish.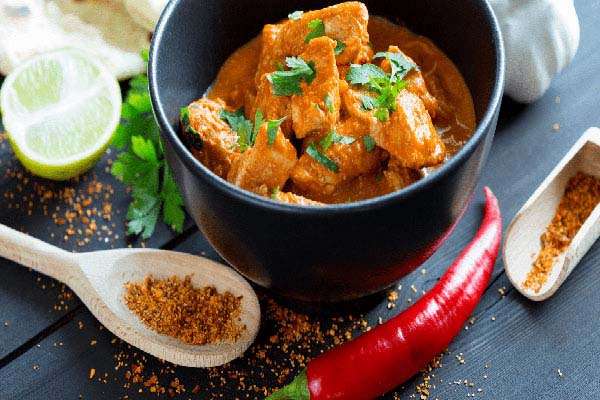 A fairly hot dish which gets its rich exotic flavour from the abundant use of aromatic spices. After few pint Chicken madras and basmati rice are most favourite  for our local Pub leaver later of the night. Its their everyday's  indian meal.
vegetarian takeaways
Main Course
Indigo is a wonderful Indian takeaway. Ordering Indian for vegetarian takeaways; meat free dishes are available here at Indigo. It uses fresh herbs and spices to bring out the unique taste and flavors. Each and every dish is prepared freshly as the order is placed, using invigorating meat, succulent chicken pieces and vibrant vegetables, we also include plant based vegan options. Every dish is cooked to a high standard, creating the utmost aromatic dishes of Indian food.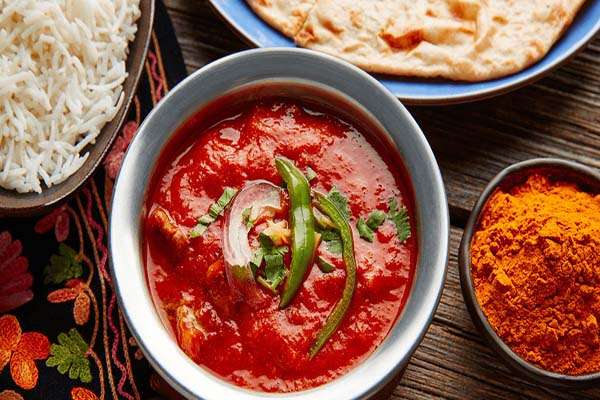 Delicious tikka pieces cooked in a mild spicy creamy sauce, the famous tikka masala dish has become a true british national dish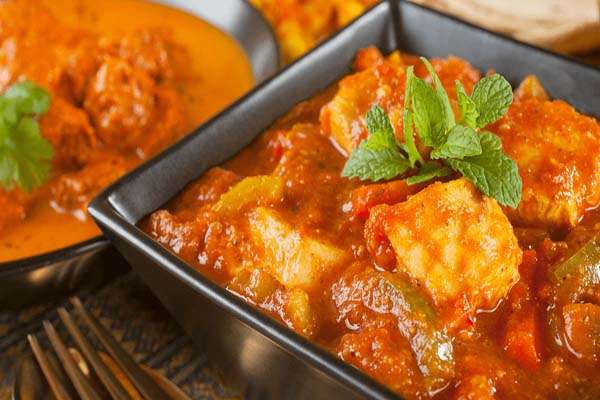 An aromatic classic curry cooked in a thick sauce and then layered with a rich spicy tomato sauce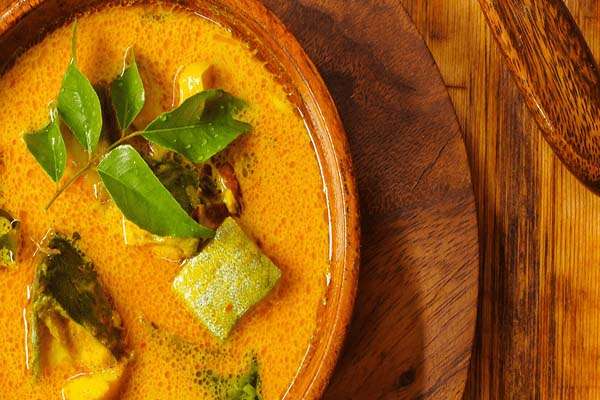 A speciality fish from Bangladesh served in a rich spicy massala sauce
Mixture Of Tasty Vegetables Pan Fried With Basmati Rice And Subtle Spices, Served With A Mild-Medium Rich Curry Sauce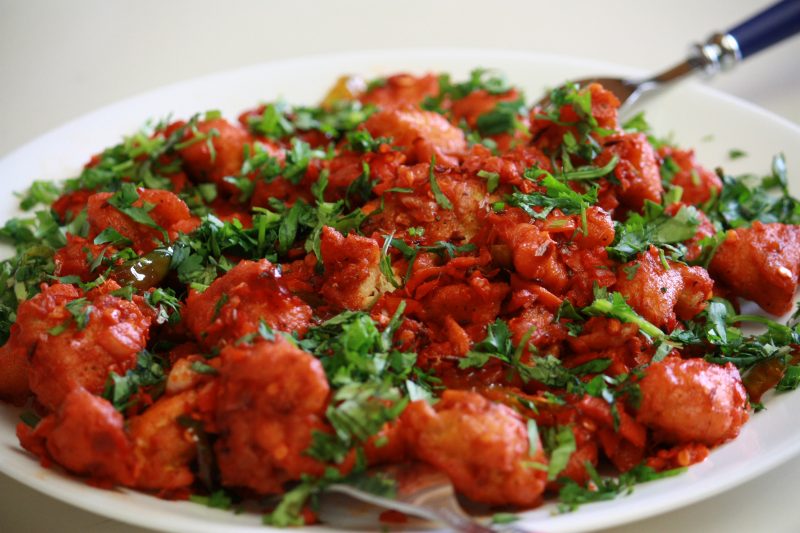 Tikka pieces cooked in a hot and slightly tangy sauce with fresh green chillies, peppers, onions and tomatoes, finished in a fairly dry sauce
A speciality fish from Bangladesh served in a rich spicy massala sauce
Love Indian food Indigo is the place to order your food!vegan food near me
delivered to your door
Our Exclusive Dishes
Why cook when you can order online with takeaway food delivery Cardiff at Indigo's takeaway at your fingertips. We include vegetarian dishes with a handful of ingredients to prepare the very best recipes to blow your mind away. You can just sit back and enjoy the delicious, extra goodness and healthy bites with a soft and fresh oven-baked in the tandoor or with a crispy, mouth-watering paratha.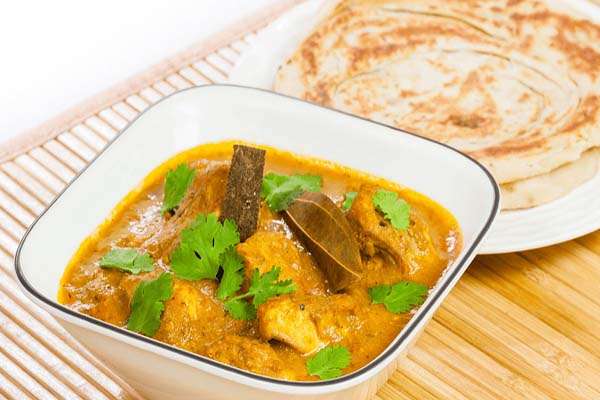 Chicken or lamb, mild and spicy thickened with ground almonds and butter, enriched with almond flakes and sultanas & coriander.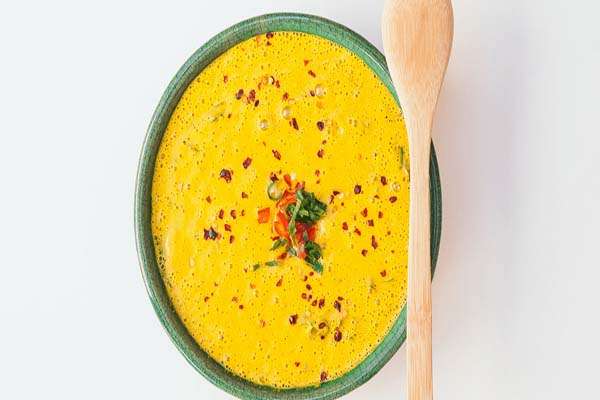 Chicken or lamb mild and spicy thickened with butter, fried onion flaked, sultanas and coriander.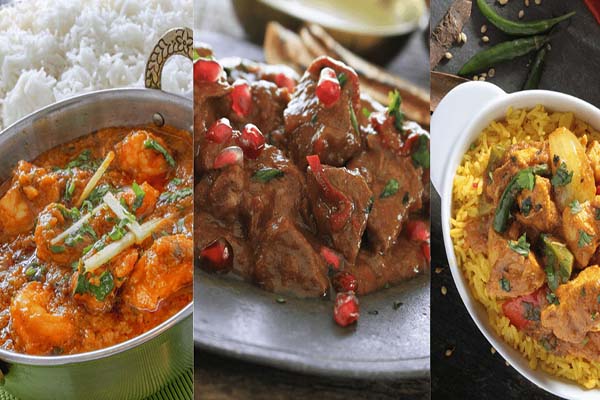 A traditional dish cooked with minced lamb and grilled tandoori chicken in a spicy thick curry sauce.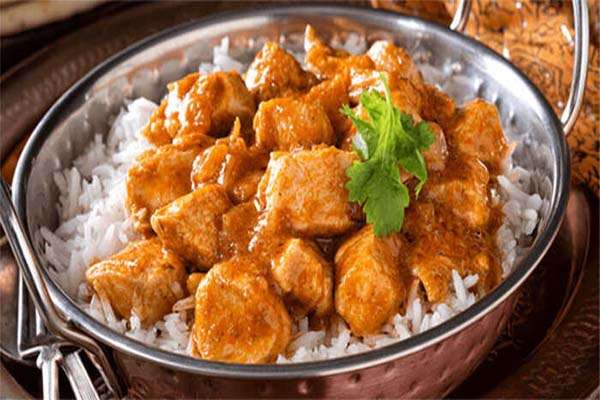 Marinated with native Bengali citrus fruit, crushed garlic, ginger & prepared to a medium spicy recipe. Vegan food near me is now just on a click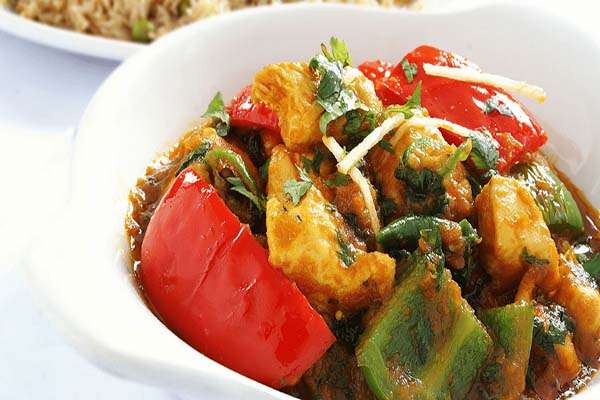 Chef cooks this unique chicken dish, using only the finest fresh ingredients including our special blend of nine spices to give you a balance of spice, zest & sweetness.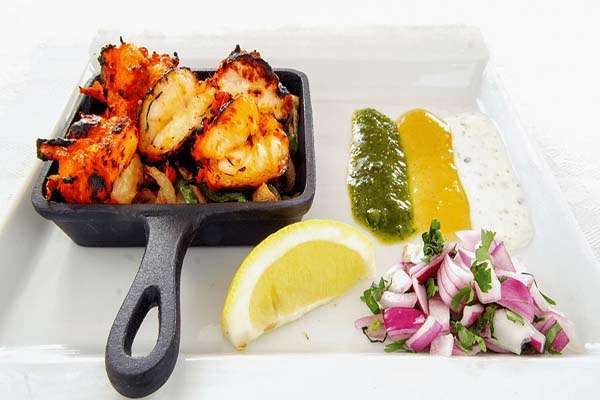 A selection of our smoked traditional tandoor cooked meats drizzled with lemon juice and finished with coriander.
Exclusive Indian Food at Indigo Cardiff
vegan cheese
Indigo Signature Dishes!
Order online with Indian vegan food near me that deliver by uber eats, traditional curries, special masalas, biryanis and much more delivered to your door. At Indigo's, food delivery Cardiff is efficient, prompt and fast delivering the best food in Cardiff. So, whenever you're thinking of Indian food near me in Cardiff, think about Indigo.
Indigo has these amazing exclusive dishes that you'd find amazing, especially if you're looking for vegan foods near me. You'll find that our exclusive dishes are unique and you'll only find these at Indigo Indian Cardiff.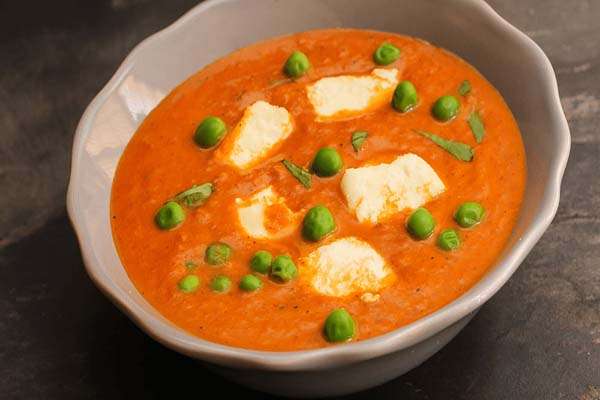 Cottage cheese cooked with peas in delicate spices.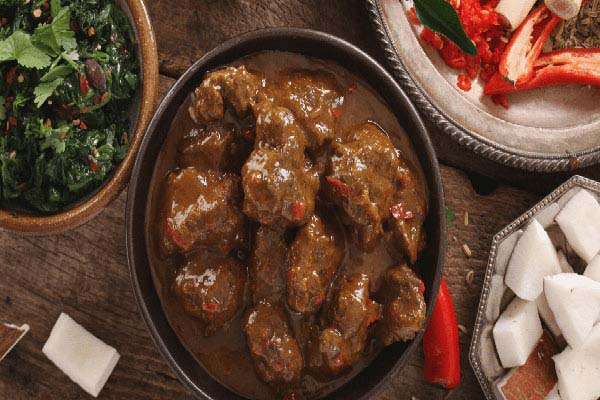 Cooked to a distinctive flavour with the use of fenugreek (Methi) leaves.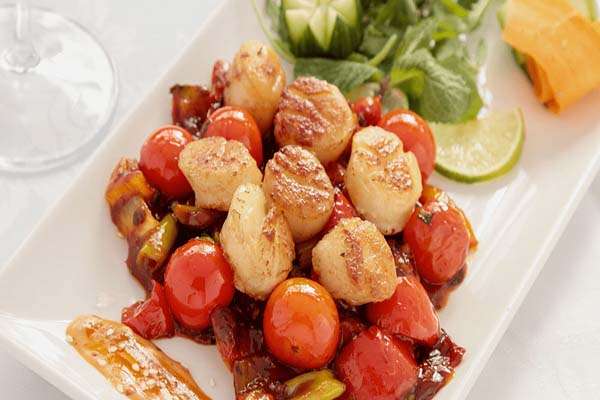 Honey Tikka Chicken or Paneer
Tender chicken or paneer pieces in freshly ground spices and honey.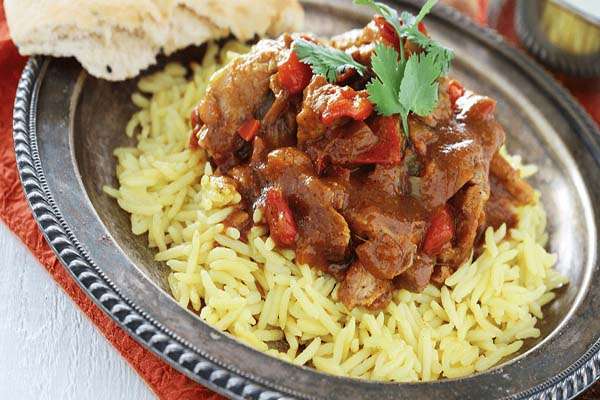 Cooked with mixed pickles & fresh spices, tangy. Its very testy when we eat with tandoori roti and Pilau rice.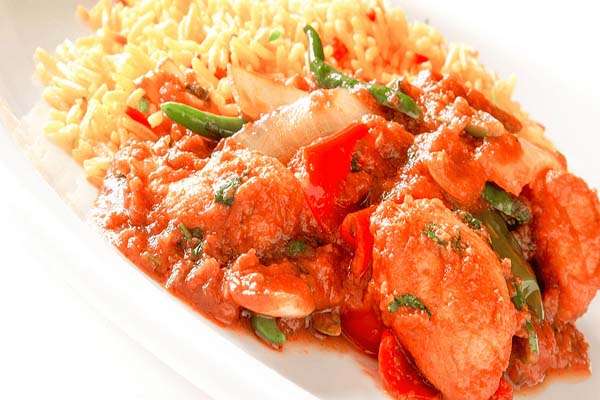 Makhani sauce is made from butter, tomatoes, almonds and various spices cooked in a rich lightly spiced sauce containing fresh cream.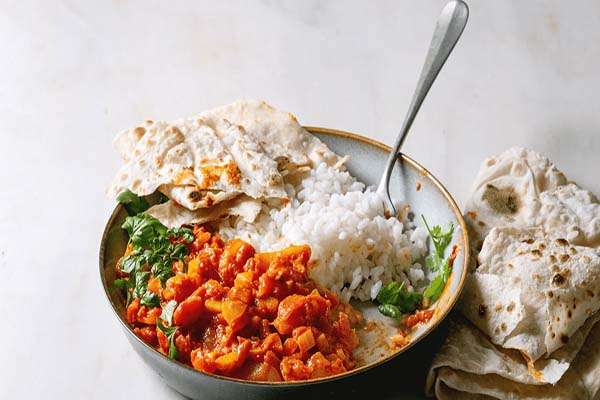 Stripped pieces of marinated chicken, cooked in light spices and fresh cream, topped with melted cheese.