Indian takeaway delivery near me
Order from top-rated Indian takeaways in Cardiff. Trust Indigo for the best food delivery in Cardiff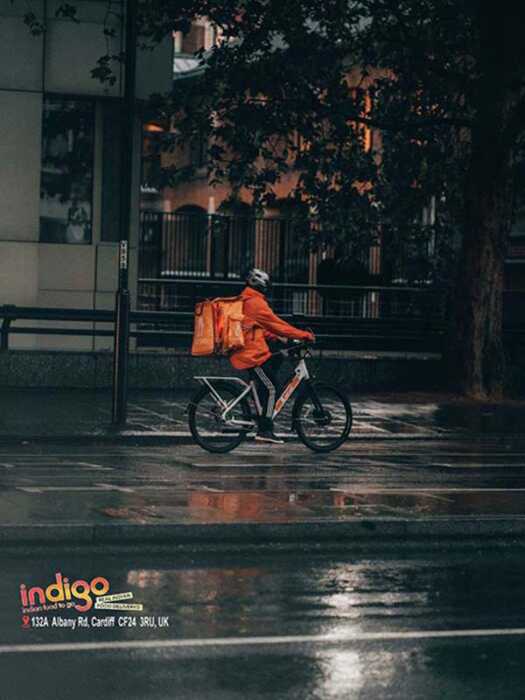 Indian takeaway delivery near me service became a part of the modern lifestyle according to Wikipedia food delivery service which started in USA in 1995 and Europe after 2000. It wasn't long that our lifestyle was socializing in a pub after a few pints of beer and ordering an Indian takeaway over the phone and pick up on the way home. Back in the days, pubs were packed with customers but those days are history now. Over the years, we have lost many of our local and favourite pubs, all shut down forever. Most were converted to flats or supermarket.
Also with the introduction to the technology, we have lost our old way of life which was socializing with other people. Indigo is your local near me Indian takeaway delivery service near me Cardiff, which is situated in Roath, Albany road Cardiff. In the early 90s our pubs and restaurants used to serve longer hours and busy crowds one earlier and one later after pub closing times, those days are long gone when waiters and chefs were run off their feet with the pressure of customers but handled them very calmly. I only wish for those times to come back. But as the old saying goes "the days that pass, are never to return" which is why never take today for granted make the most of the present time.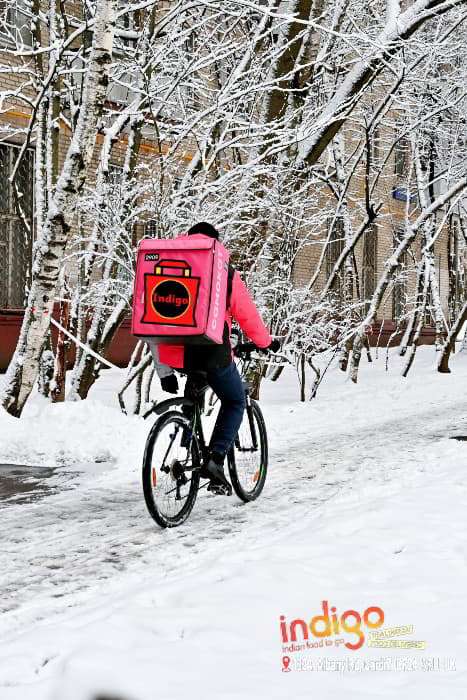 Best food Delivery in cardiff
takeaway delivery
There are so many companies that are operating Indian takeaway delivery services near me such as Ubereats, Deliveroo they provide the delivery service with the commission, as well as all the businesses provide delivery individually. This a new industry of, Indian takeaway delivery service near me along with lots of jobs has been created. wherever you go, you will see delivery riders on bikes who are carrying a delivery carrier bag on them. The people who do delivery by bike, are actually keeping fit physically and mentally. Mostly in the evening, you see the delivery crew riding around on their bikes delivering hot piping food to hungry customers waiting for their dinner.