Best Indian in Cardiff
Indigo Indian Takeaway Cardiff proudly stands as the best Indian curry house in Cardiff. The Indian and Bangladeshi curry industries have deeply influenced British culture, capturing the hearts of curry lovers everywhere.
At Indigo Takeaway, we specialise in providing delicious Indian cuisine exclusively for takeaway. While we don't have sit-down dining facilities, our focus is on ensuring that you can enjoy our authentic Indian dishes conveniently from the comfort of your own home.

Delightful Takeaway Experience at Indigo Indian Takeaway Cardiff
Our menu is carefully crafted to offer a wide range of flavourful options that you can order and take away. Indigo Indian Takeaway Cardiff is dedicated to serving you the best Indian food for takeaway, allowing you to savour the flavours of our cuisine wherever you choose to enjoy it. Sit back, relax, and let Indigo handle all the hard work while you indulge in the ultimate Indian dining experience. Place your order with us and experience the taste of our delectable dishes today
Indigos Indian Menu Create Flavor
At Indigo Indian Takeaway Cardiff, we pride ourselves on creating unique flavours of Indian and Bangladeshi cuisines. Our dedicated chefs, with over 20 years of experience, cater to your needs. Our mission is to ensure your happiness and satisfaction, keeping you coming back for more from our menu. If you're looking for an Indian takeaway nearby, order online at Indigo for authentic Indian dishes. Are you a vegan or vegetarian seeking delicious vegan food nearby? Look no further! Indigo offers a variety of well-crafted vegan and vegetarian options prepared by our skilled chef. Experience the flavours of our carefully curated vegan menu at Indigo, conveniently located near you. We prioritise your plant-based dining needs with a wide range of delectable vegan dishes.
Indigo Indian takeaway Cardiff in Tripadvisor
Discover the Culinary Delights of Indigo Indian Takeaway – Cardiff's Top Choice for Authentic Indian Cuisine on TripAdvisor! When exploring the vibrant city of Cardiff, TripAdvisor is your go-to guide for finding the best places to eat. Among the top searches for Cardiff restaurants, Cardiff Bay stands out with its array of dining options. However, for those seeking the ultimate curry experience near me, look no further than Indigo Indian Takeaway. Renowned for their exceptional food, Indigo is a must-try for anyone craving the finest flavours in Cardiff. Once you've savoured their delectable dishes by ordering online, you'll find yourself irresistibly drawn back for more. Indulge in the tantalizing tastes of Indigo Indian Takeaway today!
Unwind and Delight at Indigo Indian Takeaway Cardiff
At Indigo, we believe that every moment of your takeaway journey should be a delightful one. That's why we've created a reception area like no other. Step into our oasis of relaxation, where you can escape the hustle and bustle of the outside world.
As we prepare your mouth-watering food, take a seat in our fine waiting area. Sink into plush seating while you immerse yourself in the captivating world of television. Catch up on your favourite shows or cheer on your team as you eagerly await your takeaway delivery.
The Ultimate Takeaway Experience!
To further enhance your experience, we offer a selection of captivating magazines. Lose yourself in their pages, discovering new stories and inspiration while savouring the anticipation of your Indigo feast.
Our reception area exudes a peaceful ambience, ensuring that you feel completely at ease during your takeaway delivery experience. From the moment you step through our doors, we prioritize your comfort and satisfaction.
Indulge in the perfect blend of relaxation and culinary excellence at Indigo Indian Takeaway Cardiff. Your takeaway experience will never be the same again."
Get 10% off on collection & save delivery charge
We appreciate your opinions; it helps us to make indian takeaway delivery services more efficient
Decent Indian takeaway

Have ordered many items from here and the food is consistently good, the tarka dhal and saag paneer is excellent. Garlic naan also good. Friendly staff.
(Haric129)

Delicious food, decent portions, great quality at reasonable prices.
(Paul Davies)
Great food, really nice people

I am Yasin Chowdhury Layek, was looking for the best Indian takeaway in Cardiff, and I found Indigo Cardiff. I ordered online, and I was amazed at how beautifully I was able to order all my lavish Indian food through their website. They delivered promptly piping hot food and also the taste of this food was superb.
first time ordering

First time ordering from here and it was hot and extremely nice and tasty. delivered a little early but that a major issue. definitely order again
(Sarah Trebilcock)

First time ordered with indigo.would order again.very tasty great food.
(Jane Maunder)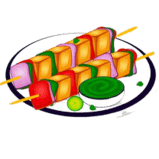 Vegetarian comfort food for Paneer Lovers like you
Are you a Paneer lover? Then you're at the right place. Indigo has varieties of Paneer dishes, such as, Paneer Saag, Paneer Jalfrezi, Paneer Chilli Masala, Paneer Matar and Paneer Chana. It's basically a heaven for Paneer lovers. Why Paneer dishes…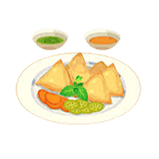 Indian food to go to get your evening started
Don't want a heavy meal? Don't worry Indigo Cardiff takeaway got you covered. Whether you're craving for Chaats or Puri we are here to serve you. We've varieties of light snacks such as, Aloo Chaats, Sabzi Puri, Chicken Samosa, starters menu…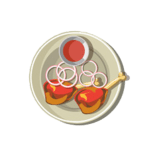 Fan of Tandoor? Check out our Tandoori special!
If you love that smoky smell and taste, then Indigos tandoor items are just perfect for you. Try our Tandoori Chicken, Tandoori Platter, Tandoori Shashleek, Tandoori Mix grill with our varieties of Naans or Rice, which will satisfy tandoori dishes…
indian takeaway near me
Indigos menu specialties
At this Indigo Indian takeaway Cardiff, we do a selection of Indian curries. Each dish is cooked to a high standard to meet your needs, which gives those dishes its individual and distinctive names. To name a few these are chicken tikka korma, saag, chicken tikka masala, dhansak, jalfrezi, vindaloo and chicken pathia recipe. In order for to enjoy the Indian takeaway menu you must try the shahi nan kebab with various ranges of highly spiced Indian rice dish. If you are looking for the best curry near me then what are you waiting for just order food online at Indigo!!!!