Indulge in the Flavours of Home: Indigo Indian Takeaway
Your Student Haven for Authentic Indian Cuisine in Cathays, Cardiff
Attention all hungry students in Cathays, Cardiff! Are you craving a delicious Indian takeaway delivery Cathays? Look no further than Indigo Indian Takeaway, your go-to destination for mouth-watering Indian cuisine. Nestled in the heart of Cardiff, a vibrant student area that attracts students from all corners of the world to study at Cardiff University, we understand the hunger pains that come with late-night study sessions and busy schedules.
Indigo Indian Takeaway is here to satisfy your cravings and provide you with a taste of home away from home. With our delectable Indian takeaway menu and authentic flavours, we are ready to meet your hunger and make your student life in Cathays even more enjoyable. Place your order Indian food online today and experience the flavours that will transport you to the vibrant streets of India.
At Indigo Indian Takeaway, we take pride in our heritage and the authentic flavours we bring to every dish. Our menu is carefully crafted to cater to all tastes and preferences, ensuring that there is something for everyone. From aromatic curries to sizzling tandoori delights, each bite is a celebration of the rich culinary traditions that have been passed down through generations.
Discover more:Authentic Indian Curry Delivery Near Pentwyn
Embark on a Culinary Journey with Indigo Indian Takeaway
Where Every Bite Tells a Story
Our story doesn't end there. We believe in creating a memorable dining experience for our customers. With every order, we aim to create a connection, a moment of joy that goes beyond just satisfying your hunger. Our team is dedicated to providing exceptional service, ensuring that your meal arrives promptly and with a smile.
But our mission goes beyond just serving delicious food. We strive to create an experience that resonates with our customers, a journey that goes beyond the plate. As you indulge in our carefully crafted menu, you become a part of our story, a chapter in the legacy of Indigo Indian Takeaway.
Discover more: The Best Indian Takeaway near Llanedeyrn, Cardiff
Unlock the Flavours of India at Your Doorstep
Indigo Indian Takeaway Cardiff, Your Study Break Saviour
You're studying late into the night, your mind filled with equations and theories. The hunger pangs strike, and you yearn for a meal that not only satisfies your cravings but also nourishes your soul. That's where we come in. With our fast and reliable delivery service, we ensure that your meal arrives promptly, allowing you to savour the flavours of India without leaving the comfort of your own home.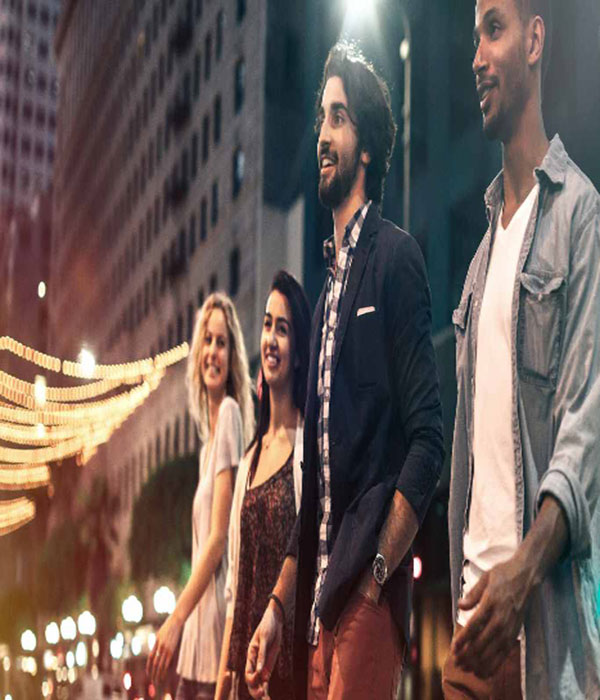 So, dear students of Cathays, Cardiff, let Indigo Indian Takeaway be your culinary companion. Let us transport you to the bustling streets of Mumbai, the serene backwaters of Kerala, and the majestic palaces of Rajasthan, all through the power of food. Place your order for Indian food online today and let your taste buds embark on a journey they won't soon forget. Your hunger awaits, and we are here to satisfy it, one delicious bite at a time.
Why Settle for Anything Less? Indigo Indian Takeaway Cardiff is the Ultimate Destination for Your Indian Takeaway in Cathays, Cardiff!
Discover more: Authentic Indian Delivery near Llanrumney, Cardiff
Unleash Your Taste Buds: Indigo Indian Takeaway Cardiff – Where Authenticity Meets Affordability
Indulge in the True Essence of India: At Indigo Takeaway Cardiff, we take immense pride in crafting dishes that capture the authentic flavours of India, including the reasons 'Why Should Try Vegan And Vegetarian Indian Takeaway Dishes?'. From the tantalizing aromas of our rich and creamy curries to the explosion of spices in our fiery biryanis, every bite will transport you straight to the bustling streets of India.
A Gastronomic Adventure Awaits: Our extensive menu is a treasure trove of culinary delights, catering to every palate and preference. Whether you're a devoted vegetarian seeking flavourful vegetable curries or a meat lover yearning for succulent tandoori kebabs, we have an array of options that will leave you spoilt for choice.
Convenience at Your Doorstep: Craving a delicious Indian takeaway but don't want to leave the comfort of your own home? Our fast and reliable meal delivery service has got you covered. Sit back, relax, and let us bring the flavours of India right to your doorstep in Cathays, Cardiff. It's the perfect solution for those busy study nights or when you simply want to enjoy a cosy night.
Savour the Taste without Breaking the Bank: We believe that everyone should have access to mouth-watering Indian cuisine without burning a hole in their pocket. That's why we offer affordable prices on all our dishes, ensuring that you can indulge in the flavours of India without any financial worries.
So, why settle for mediocre when you can experience the extraordinary? Embark on a culinary adventure today and discover why Indigo Indian Takeaway Cardiff is the ultimate destination for Indian takeaway Delivery in Cathays, Cardiff. Your taste buds will thank you!
Indulge in a Culinary Extravaganza with Our Exquisite Menu
At Indigo Indian Takeaway Cardiff, we take immense pride in curating an extensive menu that caters to all your cravings. From the creamy indulgence of our curries to the fiery allure of our biryanis, our Indigo menu is a treasure trove of flavours that will leave you wanting more. Here are some of our most beloved dishes:
Chicken Tikka Masala: Succulent chicken pieces bathed in a creamy tomato-based curry.
Lamb Rogan Josh: A tantalizing lamb curry infused with aromatic spices that will ignite your taste buds.
Vegetable Biryani: Fragrant basmati rice cooked with an assortment of vegetables and aromatic spices.
Butter Chicken: A velvety and luscious chicken dish prepared with the richness of butter and cream.
Onion Bhaji: Crispy and flavourful onion fritters that make for a perfect starter or side dish.