Discover the Ease of Acquiring Indian Cuisine Online with Indigo Takeaway
Experience the convenience of purchasing Indian Cuisine Online when you choose us for your Indian takeaways in Cardiff. Our dedicated team of friendly staff is always ready to assist you, ensuring your Indian takeaway experience is not just convenient but also a memorable culinary journey.
Indigo brings you the freshest and healthiest Indian food in Cardiff, available for you to Get Indian Meals Online. Our swift Cardiff food delivery service guarantees your meal arrives hot and on time, eliminating worries about late or cold food.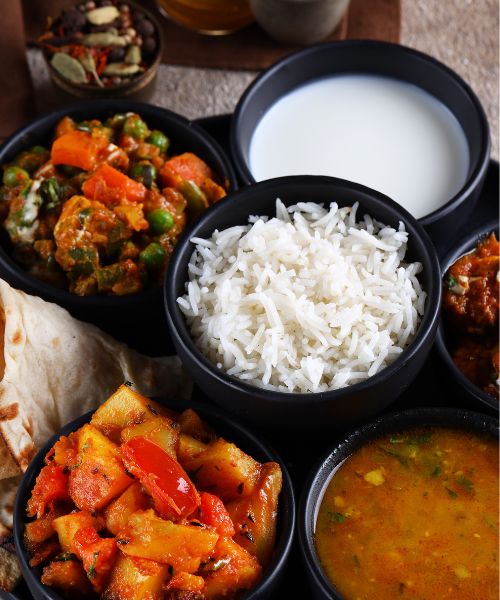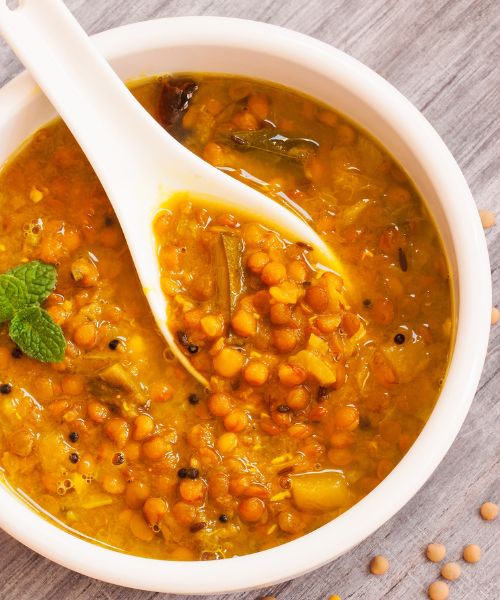 Delightful Indian Dining Experience
We take pride in serving you top-notch Indian cuisine, providing the perfect blend of quality and quantity to make you feel like you're enjoying a home-cooked meal – warm, comforting, and full of flavour.
As a token of gratitude, we include extra delights like Papadoms, Onion salad, or chutney with your order. Our user-friendly online ordering system makes payment a breeze, whether you choose PayPal, card, or cash upon delivery. Satisfaction is our utmost priority, and we're here to ensure the Indian dining experience is hassle-free and truly enjoyable.
Best Indian Delivery Near Me in Cardiff
Planning a party or event near Cardiff and don't want the hassle of cooking? Look no further than Indigo Indian takeaway Cardiff, the destination for the best Indian cuisine delivered near Cardiff. Trust our service to cater to culinary needs while relaxing and enjoying your gathering with friends and family. Our extensive menu includes a variety of Biryanis and Curries, perfect for starting the party on a delicious note.
Rest assured, we won't disappoint you. Ordering Indian food online from Indigo's food delivery service in Cardiff ensures you receive top-quality food, and it's our responsibility to make the dining experience exceptional. You can either collect your takeaway order or let us deliver it right to your doorsteps.
For inquiries or to place your order, feel free to Contact Us at Indigo Indian Takeaway Cardiff, your go-to choice for Indian cuisine enthusiasts and Paneer Lovers alike.
Places to Eat in Cardiff with a touch of history
Cardiff is a multi-cultural city, we as the Bangladeshi community live and contribute in the Welsh economy by providing the best Indian restaurant & takeaway in Cardiff. Our forefathers migrated from India in the early fifties and started the Indian curry business. We are the fourth generation, born and bred in Cardiff who provides Bangladeshi cuisine in Cardiff. Over the years, Bangladesh has become an independent country.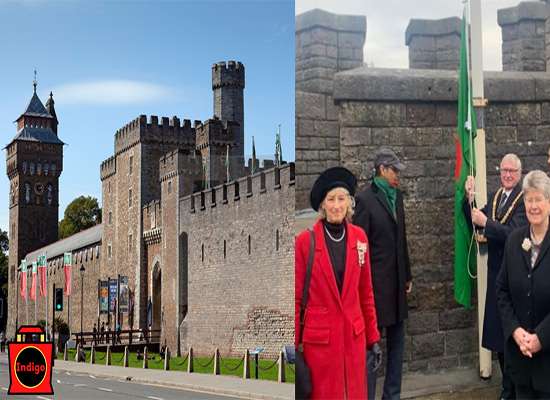 And recently, the Bangladeshi flag was raised in Cardiff Castle on 16th December 2021 with a bright green and red flag to commemorate Bangladesh's Declaration of Independence. If you are looking for an Indian takeaway in Cardiff, you can order at Indigo Indian takeaway for the best food delivery in Cardiff. We are the best vegan and Indian takeaway. We also serve all kinds of Indian dishes, See food fish to traditional chicken tikka masala, etc. So, order Indian food online today.
Discover more: Indian near Pentwyn Cardiff