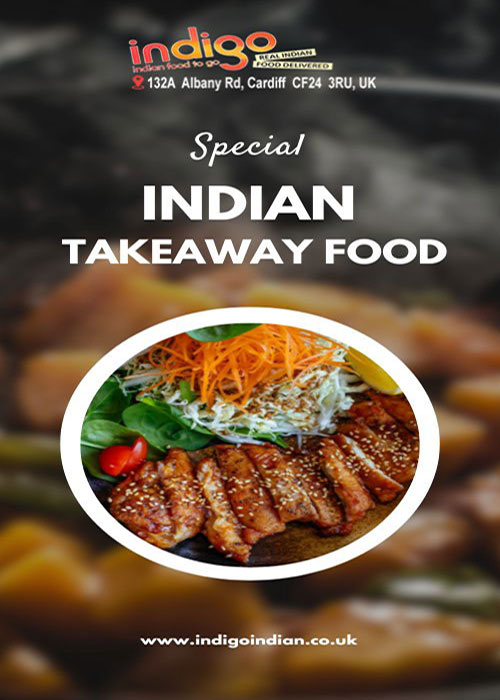 Indulge in Authentic Indian Flavours with Indigo Indian Cardiff
Are you tired of searching for the best Indian takeaway near you? Look no further! Indigo Indian Takeaway is here to tantalize your taste buds and provide you with an unforgettable culinary experience right here in Cardiff.
At Indigo Indian Cardiff, we understand the struggle of finding reliable and delicious Indian cuisine that is conveniently located. That's why we have dedicated ourselves to delivering exceptional food and service that will transport you to the vibrant streets of India. With our easy-to-use online ordering system, you can now conveniently order Indian food online and have it delivered straight to your doorstep.
Explore Diverse Indian Takeout Menu
Whether you're craving our flavourful curries online, aromatic biryanis, or mouth-watering tandoori dishes, our extensive Indian takeout menu has something to satisfy every palate. Experience the convenience of ordering Indian food online from Indigo Indian Takeaway and indulge in the authentic flavours of India without leaving the comfort of your home.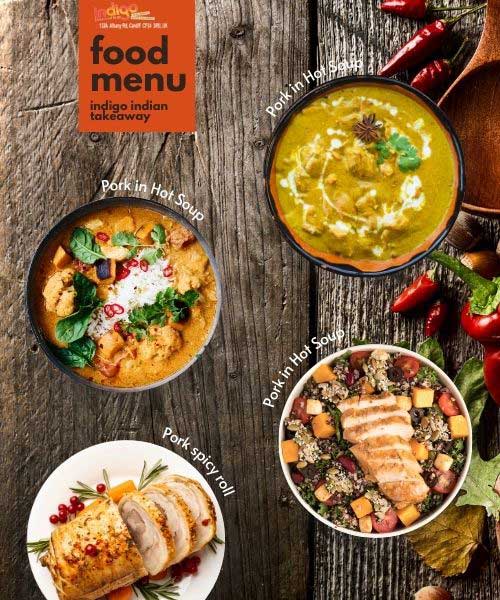 Why Choose Indigo Cardiff for the Best Indian Dining?
Authentic Flavours: Our talented chefs are masters of their craft, infusing each dish with a symphony of aromatic spices and traditional cooking techniques. From the fiery heat of a vindaloo to the creamy indulgence of a butter chicken, every bite is a celebration of Indian cuisine.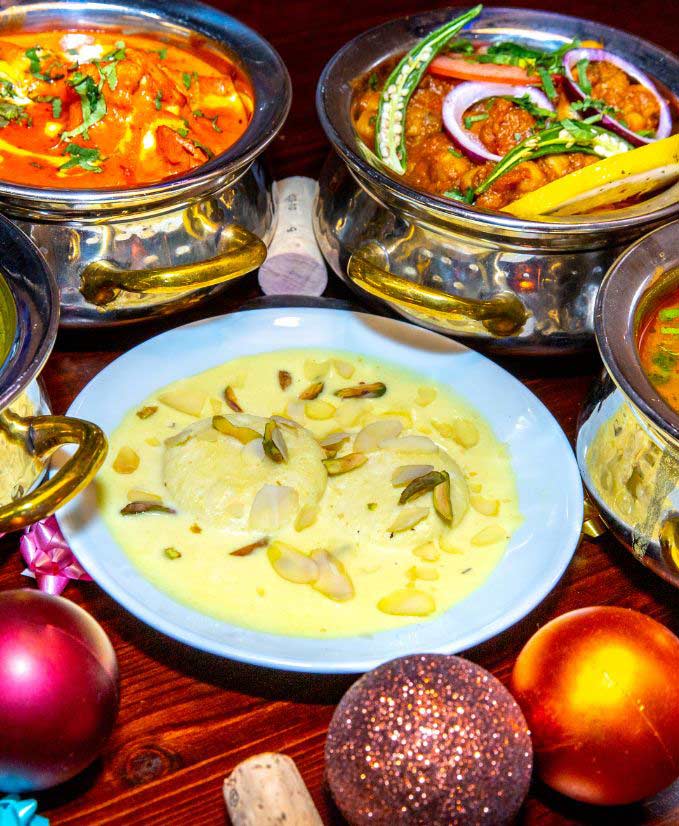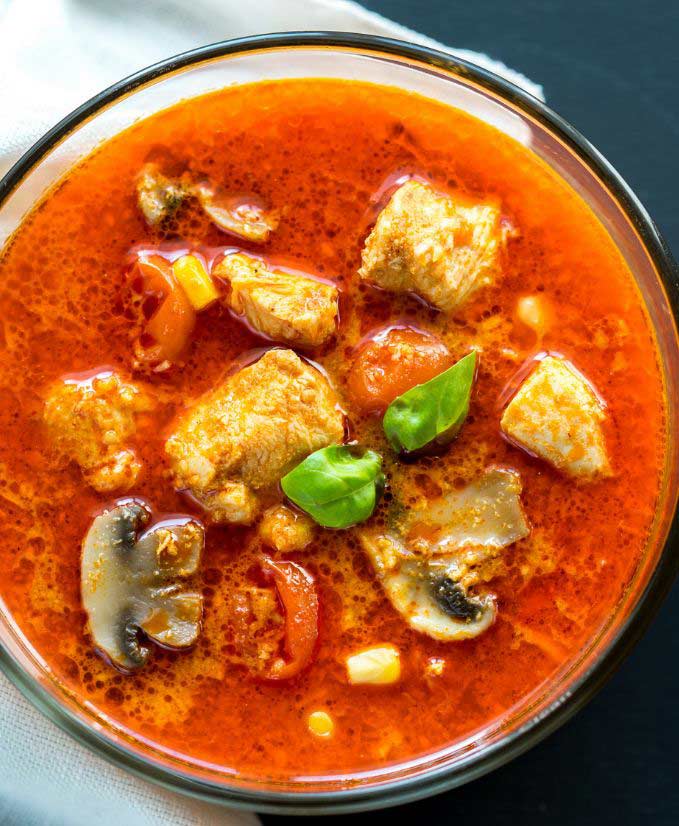 Diverse Menu Options:
Indulge in a culinary adventure with our extensive menu. From classic curries like chicken tikka masala and lamb Rogan josh to tandoori delights straight from the clay oven, we offer a wide range of options to cater to every palate. Vegetarian? No problem! Our menu features an array of vegetarian specialities that will satisfy even the most discerning herbivores. Explore our tempting vegan and vegetarian choices for a delectable plant-based experience. Discover more about our Vegan and Vegetarian Indian Takeaway Dishes.
At Indigo Indian Takeaway, we believe that great food should be accompanied by exceptional service. Our friendly and attentive staff are passionate about ensuring that your dining experience is nothing short of extraordinary. From the moment you place your order to the final bite, we are here to cater to your every need. 
Discover more: Authentic Indian Delivery near Llanrumney, Cardiff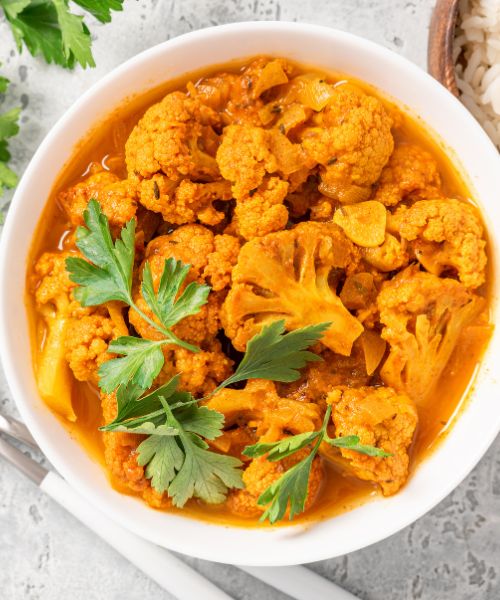 Convenient Takeaway Service
Indigo Indian Takeaway brings the flavours of India right to your doorstep! Whether you choose to order online or give us a call, we offer hassle-free delivery or collection options for our valued customers. Situated in the heart of Albany Road Roath Cardiff, our central location ensures that locals and visitors can easily enjoy our delectable Indian cuisine whenever the craving strikes. Whether you're looking for a quick supper or planning a family dinner, our convenient Indian food takeaway near-me service allows you to savour our authentic dishes in the comfort of your own home.
Convenient Takeaway Service
As a family-owned and operated business with a decade of service to the Cardiff community, our passion for Indian cuisine is unwavering. Our commitment to delivering the finest food and service remains at the heart of our ethos. We meticulously select the freshest ingredients and prepare our dishes with genuine care and love.
Our establishment has garnered recognition in numerous local publications, and our patrons have consistently left us with glowing reviews. We take pride in being a trusted purveyor of authentic Indian food near you.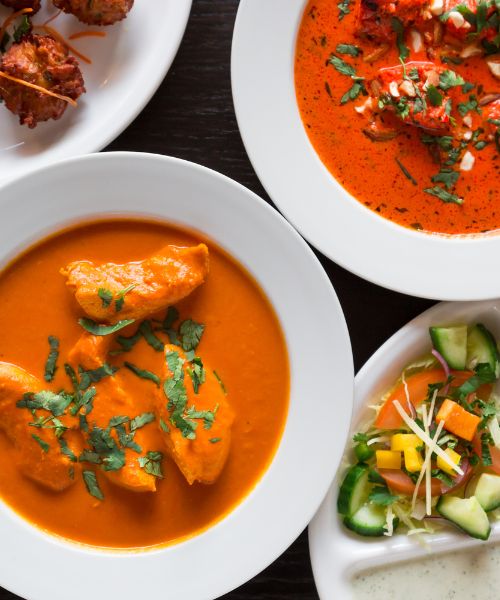 But don't just take our word for it! Here's what our satisfied customers have to say
"The food was absolutely delicious! The flavours were so authentic, and the portions were generous."
"I'm not usually a fan of Indian food, but I really enjoyed my meal at Indigo. The lamb tikka masala was amazing!"
"I'm a vegetarian, and I was so impressed with the vegetarian options at Indigo. Everything was so flavourful and satisfying."
Special Offers and Discounts:
We believe in making your dining experience even more delightful. Keep an eye out for our special offers, discounts, and loyalty programs, designed to reward our valued customers. Whether it's a complimentary appetizer, a discount on your next order, or exclusive perks for our loyal patrons, we are committed to showing our appreciation for your continued support.
Experience the Best Indian Takeaway Nearby!
Indigo Indian Takeaway offers a culinary adventure like no other. Whether you crave a quick, satisfying lunch, a delightful family dinner, or a grand feast for a special occasion, we've got you covered. Our menu caters to various tastes, including vegetarian, vegan, and gluten-free options. Experience the best of Indian takeaway at Indigo – a go-to destination for food lovers. Order today for an exceptional dining experience.
Have any questions or dietary restrictions?
Our knowledgeable staff is here to assist you with delivery options for your convenience and a range of dietary needs, including vegetarian, vegan, and gluten-free options. Your satisfaction is our top priority. Indulge in the flavours of India and discover why Indigo Indian Takeaway is the Best Indian Takeaway Near You. We thank you for considering our services and look forward to serving you soon.